©2023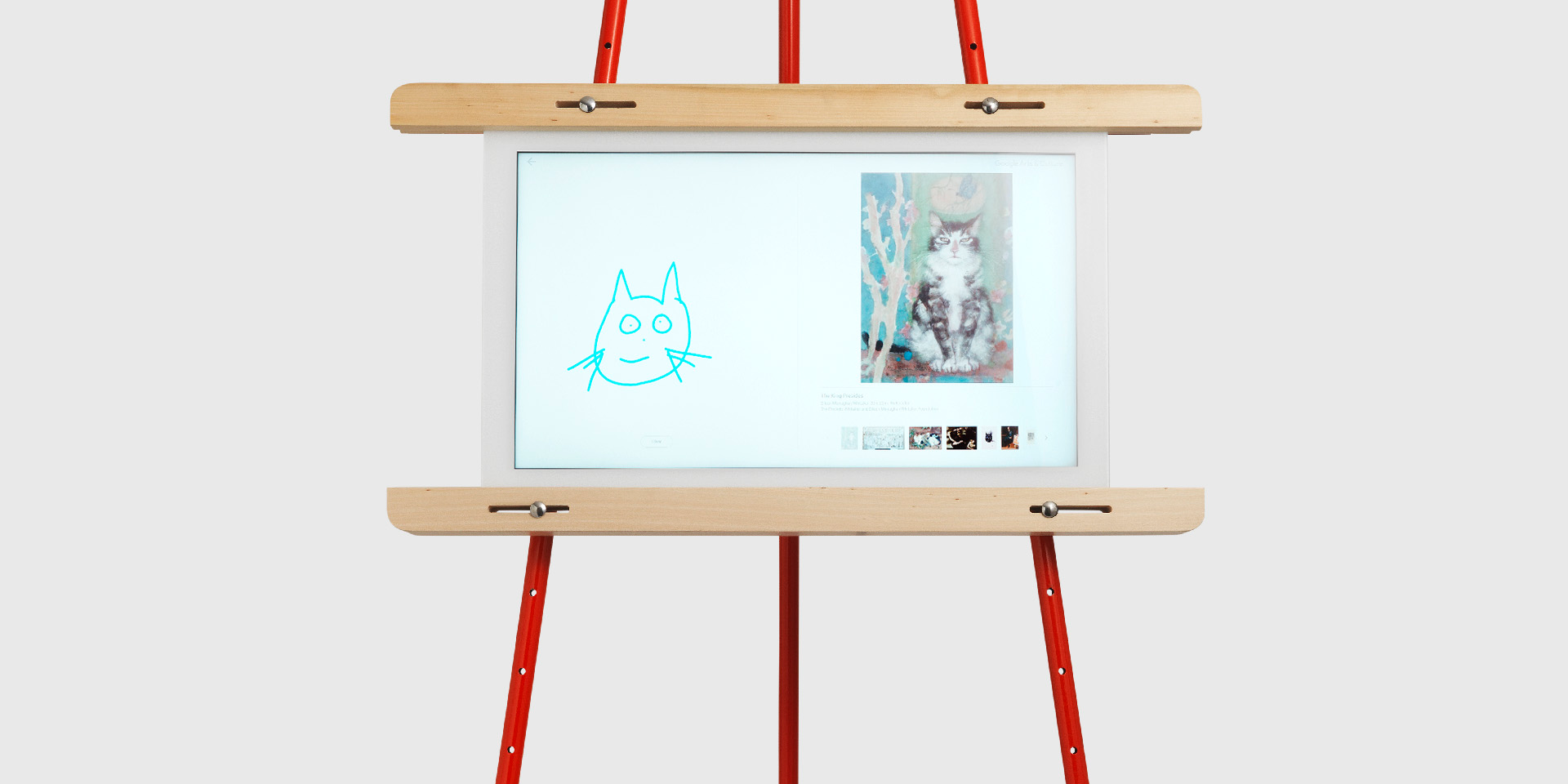 Google A&C
Digital Installation
Draw to Art is a new experience from Google Arts & Culture that uses machine learning to match doodles to drawings, paintings and sculptures from museums around the world.
Our approach to crafting the experience involved training a deep neural network to identify visual features within doodles and link them to corresponding features in artworks.
We created a series of interactive easels to allow people to experience Draw to Art in a tangible way at cultural events and public spaces worldwide.
Since 2018, these easels have been touring exhibitions in renowned locations such as the Grand Palais in Paris, the Long Museum in Shanghai, and events including MWC in Barcelona and Google I/O in San Francisco.